Track Shoe Types
Triple Bar Grouser Shoe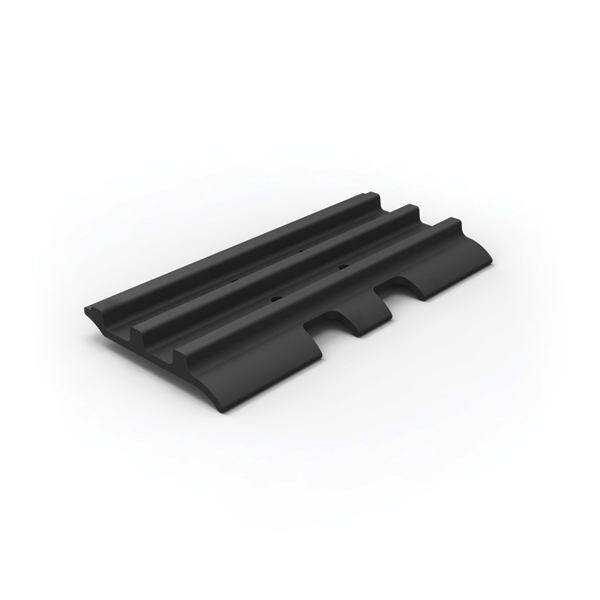 The standard excavator style shoe offering good performance in most applications. Available for all sizes in varying widths.
Double Bar Grouser Shoe
Provides increased ground engagement where greater traction is required.
Single Bar Grouser Shoe
The most aggressive shoe with a single deep grouser providing extremely high traction. Typically used in bulldozer and rock drilling applications.
Flat Shoe
The flat steel shoe, manufactured using high grade steel is an extremely successful introduction to our range. Minimises surface damage for any large machine working on concrete or tarmac. Provides greatly improved turnability over rubber shoes.
Single Bar Grouser Notched Shoe
Our most aggressive shoe, based on the single grouser but notched for even greater ground engagement and reducing side slip.
Triple Bar Chamfered Shoe
The chamfered version of the triple bar shoe improves slewing ability whilst retaining the benefits of the standard triple bar shoe.
Rubber Bonded Shoe
The rubber bonded shoe offers great protection levels to concrete and tarmac yards.
Rubber Clip on Pad
Rubber clip on pads use a bolt-on arrangement, providing the ultimate in flexibility. Can be used as a temporary or permanent solution to avoid surface damage.